COVID-19 Update March 2022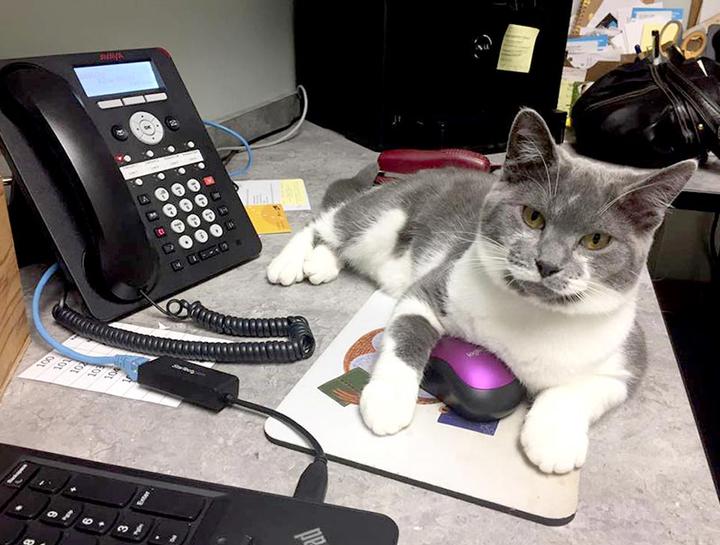 March 7, 2022
We have exciting news to share!
Starting March 14th 2022, we are happy to announce that we are having clients back inside for appointments with their pet. One person*, over 18, with a mask may accompany their pet in for doctor's appointments.
Please note, only one person will be allowed in the building for their pet's appointment. If you have children that cannot be left in the car unattended, you will have a curbside appointment.
If your pet is sick with something that may be contagious to other animals, such as kennel cough, upper respiratory infection, suspected parvovirus, etc. In an attempt to isolate the contagion, they will be seen in our isolation room, and this will be a curbside appointment. Unfortunately the room is just too small to offer as an in-person appointment.
Our lobby will remain closed. Technician appointments, medication pickup, food pick up, and specimen drop off will all remain curbside only**.
Scheduling an Appointment:
Due to the high volume of appointments, we are booking Wellness/Annual Exams with vaccines out 3-4 weeks.

This enables us to leave room in our schedule to see more sick or injured pets that need medical attention.

Please call for an appointment at first signs of illness!

Due to the high volume of appointments, we are not always able to offer same day or next day appointments at this time. We ask that you please call us at the first sign that something is wrong, so that we can try and get your pet in to be seen before it becomes an emergency. If you are ever unsure if something is concerning, please don't hesitate to call us!

Please indicate to the receptionist if you would like an in-person appointment

, this will help guide them when offering you available appointments.
Checking In for Your Appointment:
Call when you arrive to alert staff you have arrived for your appointment

A technician will then return your call to get you checked in and take a brief history

Your technician will let you know when to meet them by the front door
Checking Out for Your Appointment:
Your technician will go over any medications or instructions to go home with you in the exam room

They will then send you to the front desk to check out with our receptionists

Any follow up appointments can also be made at that time
If you or any of your family members are feeling sick prior to your pets appointment, please let us know as soon as possible to reschedule your appointment.
We continue to monitor the every changing status of the Covid-19 Pandemic. If cases start to rise again in our area, there is a possibility we will go back to curbside. We hope this does not happen, but in the event that it does, we will be sure to communicate with you about it.
*We do not have the space in the exam room to social distance. In an effort to limit unnecessary contact, we are only allowing one pet parent in for doctor appointments.
**Due to the small size of our lobby, and to limit unnecessary contact, we are keeping our lobby closed at this time.
Your friends at Lawrence Animal Hospital